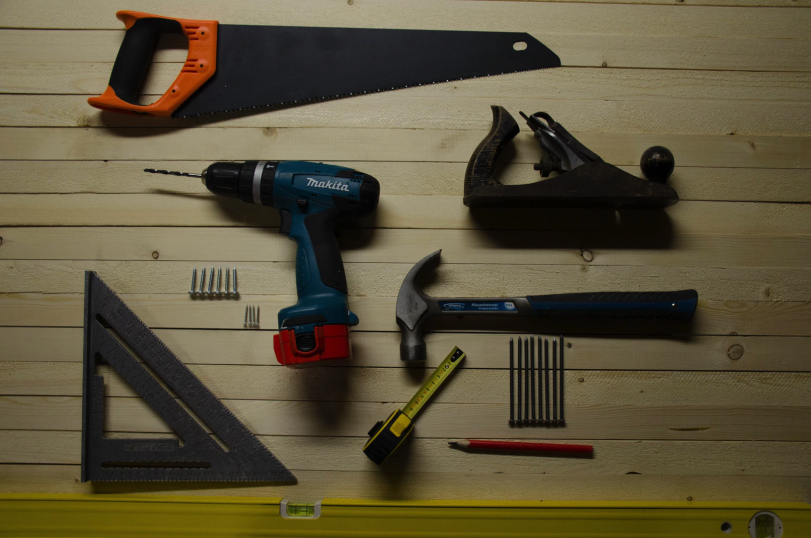 After several months of writing, I found my favorite tools and workflow.
Here it's the list; I will update it whenever I found more useful tools.
Writing
Editors
I'm an Emacs user, and org-mode is an awesome package for writing documents. org-mode can export files to the format of HTML or markdown. I blogging with org2blog, write all the sutff on my local Emacs and push them to Wordpress conveniently.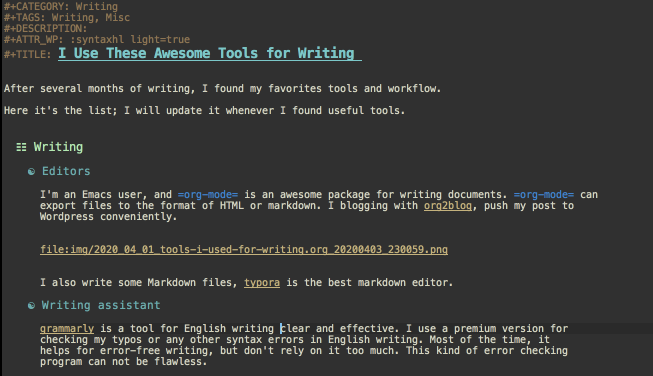 My Wordpress is hosted on Vultr , Vultr is easy to use and the cost is low enough for beginners.
I also write some Markdown files, typora is the best markdown editor. Typora is an editor with simplicity and provides a real live preview feature for editing.
Writing assistant
grammarly is a tool for English writing clear and effective. I use a premium version for checking my typos or any other syntax errors in English writing. Most of the time, it helps for error-free writing, but don't rely on it too much. This kind of error checking program can not be flawless.
Pictures and illustration
Free images
In most posts, I would like to find a suitable feature picture for my pieces.
unsplash is my favorite. There are thousands of images and pictures created by lots of artists. Most important, according to the license we can use these resources freely.
pixabay is another similar website that contains free images.
Visualization tools
If I want to draw a diagram, flowchart, data structures, or visualize my ideas, I will choose creately.com.
It contains many professional templates and shapes, and the UI is convenient.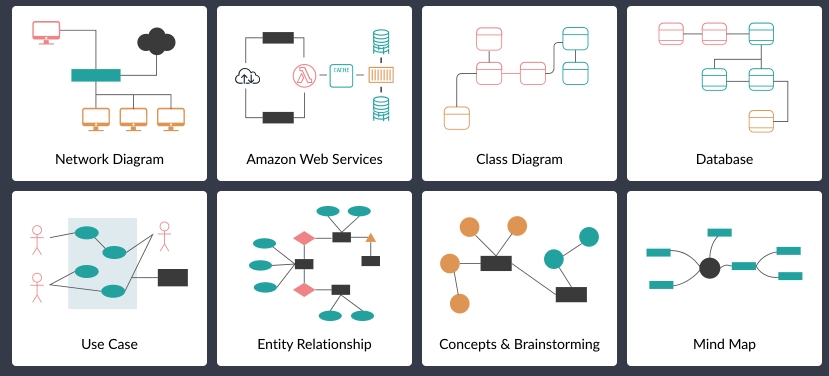 In some scenarios, I also want to draw some illustrations as featured images.
icons8.com is an excellent tool for this task. I use icons8 to create this: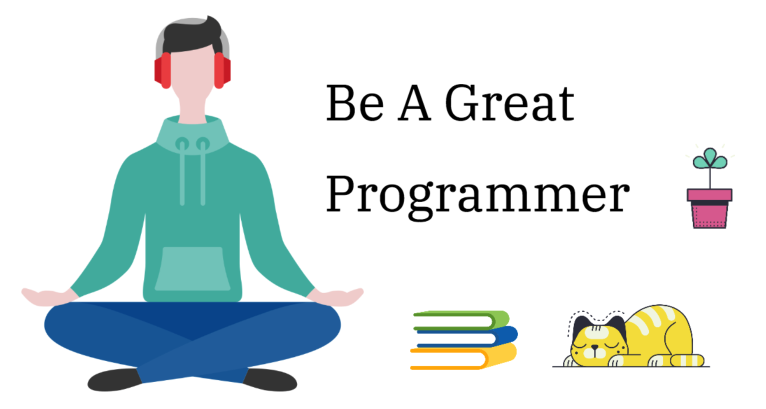 I use freelogodesign.org to design a logo.
File management
Since I write all my posts with org-mode, my posts are stored as plain text files.
Dropbox helps me to sync all the files to the remote server so that I could work on multiple devices without any pain.
I also use Git for version control, but I don't commit every day, because Dropbox will back up for me at any time.